Laost otsas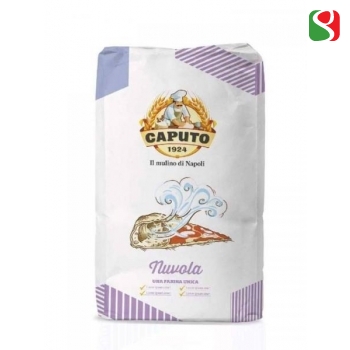 Zoom
Flour "CAPUTO Nuvola" Ideal for REAL Neapolitan PUFFY EDGES classic pizza - 25 kg bag
Unit:
Pieces
Qty:
Contact us by email to order this item
Flour "CAPUTO Nuvola" Ideal for REAL Neapolitan PUFFY EDGES classic pizza - 25 kg bag
KOOSTIS: 00 NISIJAHU.

Võib sisaldada jälgi sojast.
TOITUMISALANE TEAVE 100 grammi kohta:
Energiasisaldus (KJ): 1424
Energiasisaldus (KCAL): 336
Rasvad (g): 1,0
Millest küllastunud rasvhapped (g): 0,2
Süsivesikud (g): 68
Millest suhkrud (g): 0,5
Valgud (g): 12,0
Sool (g): <0,01
Made in Italy.
FEATURES:
A special pizza flour for pizza with puffy edges.
INDICATIONS FOR USE:
"Pizza Italiana" flour is suited for:
- lievening up of 4-8 hours at room temperature
- keeping in the refrigerator at 4°C up to 48 hours