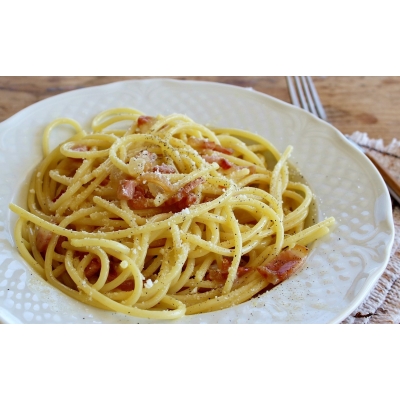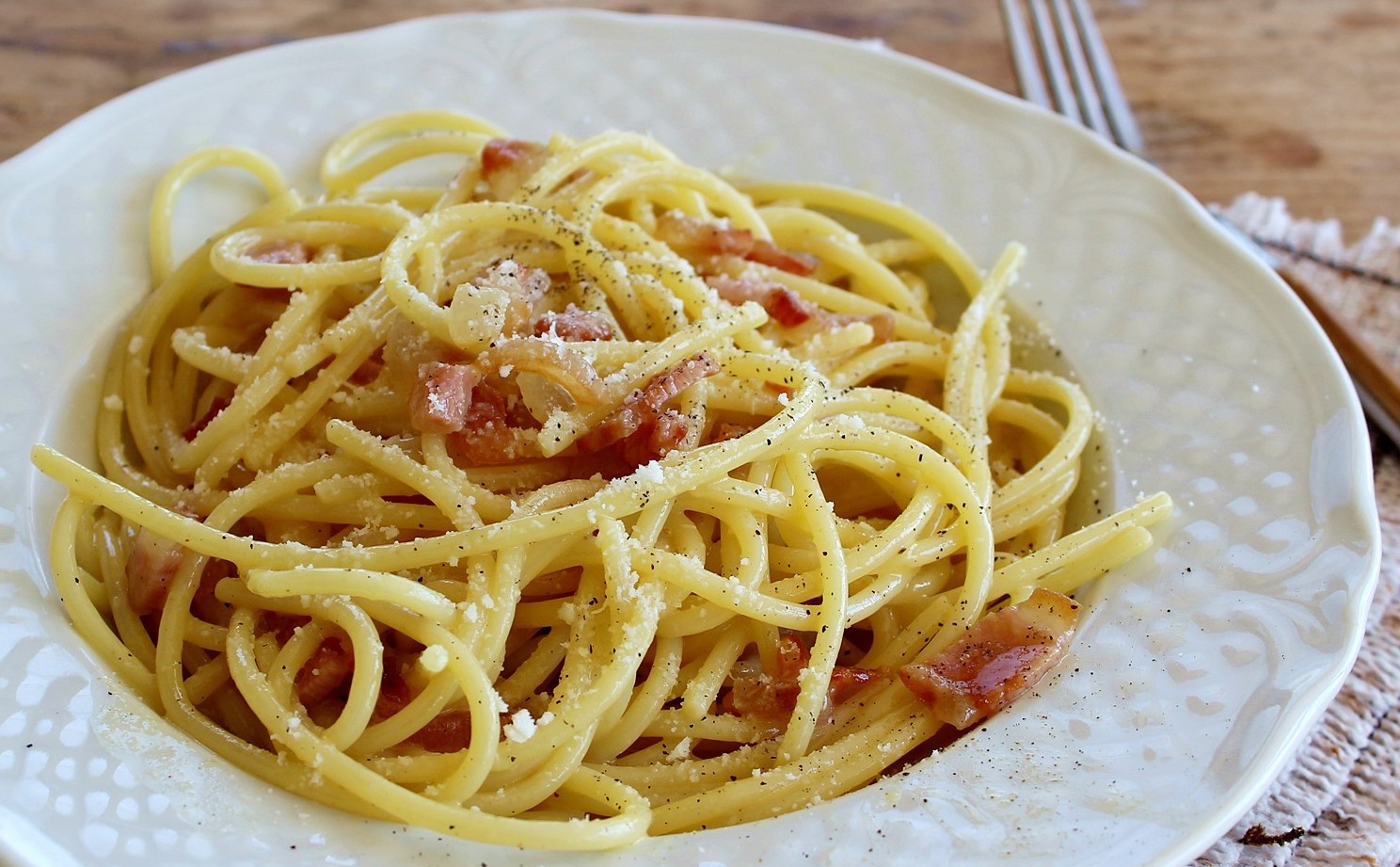 INGREDIENTS
500 g of spaghetti/bucatini/spaghettoni/rigatoni
200 g of "GUANCIALE"
4 eggs
30 g of grated pecorino romano
oil
salt
pepper
PROCEDURE
In a pan, brown the "GUANCIALE" previously cut into cubes/stripes.
When the "GUANCIALE" has browned, remove the liquid fat, keeping a spoonful.
Let it cool down.
In a bowl, scramble the eggs with the fat from the "GUANCIALE", the grated pecorino and plenty of freshly ground pepper.
Boil the spaghetti/bucatini/spaghettoni/rigatoni "al dente", drain them, transfer them to the bowl together with the bacon and egg and turn vigorously.
Rain Pecorino Romano cheese over the pasta.
Serve.