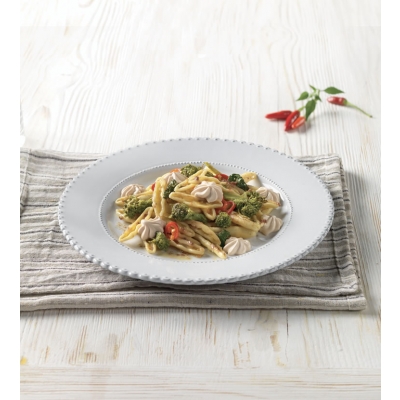 INGREDIENTS for 4 portions:

SMOKED SCAMORZA CREAM 60 g
FRIARIELLI 150 g
ANCHOVIES FILLETS FROM THE MEDITERRANEAN SEA IN OLIVE OIL 30 g
Strascinati 400 g

PREPARATION
Melt the Mediterranean anchovies in a pan with a drizzle of Evo oil, add the drained Friarielli ed
dry off the oil.
Cook the strascinati in boiling salted water, drain and sauté in the pan.
Add a few rings of Pepic and serve. Complete with a tuft of Scamorza Cream.