Laost otsas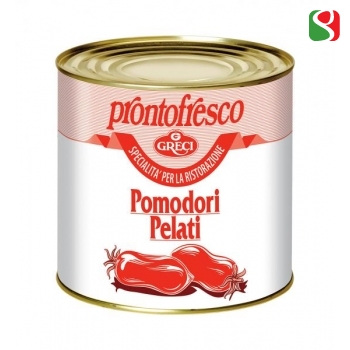 Zoom
PELATI - "High quality" whole peeled tomatoes 2,55kg
Unit:
metallkast
Qty:
Contact us by email to order this item
PELATICHEF - "Superior quality" whole peeled tomatoes
"Superior quality" peeled tomatoes
made from perfectly ripe tomatoes of selected varieties. High quality, bright red colour, firm, thick flesh.
The tomatoes are processed when fresh:
 only in summer time (August) when tomatoes are at their ripest and their organoleptic qualities (colour, smell, texture, size) are at the top.
High drained net weight:
 (1750 g equal to 70% of the product's net weight) which means high yield during application.
Minimum skin content:
 in conformity with the strict criteria laid down for the award of the "Superior Quality" certification. 
Net weight 2500g.