Laost otsas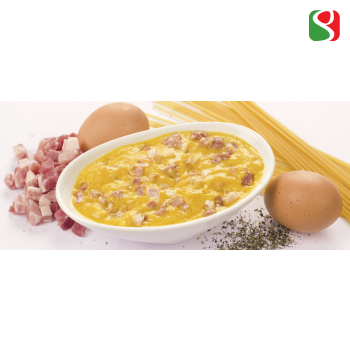 Zoom
"CARBONARA" pasta sauce - 800g
Unit:
metallkast
Qty:
Contact us by email to order this item
Price:
10,19 €
12,74 €/Kg
"CARBONARA" pasta sauce 800g
Made with 
trimmed 
smoked bacon. Ready to use.
Ingredients: Smoked Pancetta (pork belly, salt, flavourings, spices, preservatives: sodium nitrite and potassium nitrate, antioxidant: sodium L- ascorbate) (76%), sunflower seed oil (20%), EGG, sugar, salt, pepper, acidity regulator: citric acid.
The product is prepared according to a recipe inspired by the ROME region tradition; suitable for any type of pasta (BEST WITH LONG ONES).